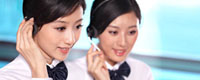 Name: Leon
Tel: +86-13590453830
E-mail: leon@xinsuglobal.com
Add: 3rd Floor, No. 1 Building, C district, 108 Honghu Road, Yanluo Street, Baoan District, Shenzhen
Skype: leon@xinsuglobal.com
WeChat: xinsu_leon
whatsapp: +8613590453830
QQ: 1127752990





Three-stage battery charger:
The three-stage battery charger has three charging modes.
Mode 1 Constant-current mode: Keep high current constant and charge quickly, battery voltage rises rapidly
Mode 2 constant pressure mode: charger voltage remains constant, continue to pull up battery voltage, charging current decreases
Mode 2 trickle-down charging mode: small current charging, and gradually reduced until the battery voltage is the same as the charger empty voltage, at this time the output current is 0.
Xinsu charger, on the basis of the traditional three-stage model, adds pulse activation battery function. When the battery is excessively discharged, it can pulse recharge to activate the battery. At this point LED lights will flash.
3 stage charger, LED lights display red when charging, full of electric LED lights turned green.
It has the advantages of maturity, stability and reliability, Overflow, overpressure, short-circuit, countercurrent, anti-coupling(optional) and other protective functions.
For example the 12.6V 2A li-ion battery charger: