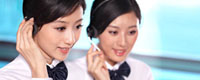 Name: Leon
Tel: +86-13590453830
E-mail: leon@xinsuglobal.com
Add: 3rd Floor, No. 1 Building, C district, 108 Honghu Road, Yanluo Street, Baoan District, Shenzhen
Skype: leon@xinsuglobal.com
WeChat: xinsu_leon
whatsapp: +8613590453830
QQ: 1127752990





Lithium battery charger is a charger specially used to charge lithium ion battery. Lithium-ion batteries have higher requirements for chargers and need protection circuits, so lithium-ion battery chargers usually have higher control precision and can charge lithium-ion batteries at a constant current, constant voltage and float current.

When the lithium battery charger is not connected, the LED on the circuit board lights green
After the charger is connected to the lithium battery, it starts to charge and the LED turns red
When the lithium battery reaches the full condition, it stops charging and the LED turns green
Li-ion batteries are widely used in mobile phones, notebook computers, power tools, electric vehicles, street lights, backup power supplies, medical equipment for ventilators, and small household appliances.
Common lithium battery chargers are 4.2V, 8.4V, 12.6V, 16.8V, 21V, 25.2V, 29.4V, 33.6V, 42V, 54.6V, 58.8V
Xinsu Global li-ion battery chargers have got the safety certifications: UL, cUL, FCC, PSE, CE, GS, SAA, RCM, C-tick, KC, CCC, PSB