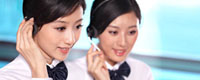 Name: Leon
Tel: +86-13590453830
E-mail: leon@xinsuglobal.com
Add: 3rd Floor, No. 1 Building, C district, 108 Honghu Road, Yanluo Street, Baoan District, Shenzhen
Skype: leon@xinsuglobal.com
WeChat: xinsu_leon
whatsapp: +8613590453830
QQ: 1127752990





UL certificate is issued by UL lab, The USA safety test lab, for the products that are safety for human, it is the most authoritative certificate
Especially for the AC DC battery charger and power adapter, that are related to the AC voltage to DC voltage.
The UL is must required for importing USA market.
But how to verify the UL certificate?
1. Each UL certificate has a UL file number,The UL certificate number is E481515

2.Open the UL offical verify website:
http://database.ul.com/cgi-bin/XYV/template/LISEXT/1FRAME/gfilenbr.html

3.Registration(The newest required)
4.Login sucessfully,Type the UL certification number into the input box and press the return button, For example the number E481515

5.The results below: you will find all the certificates informations that related the number E481515