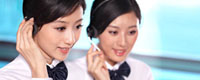 Name: Leon
Tel: +86-13590453830
E-mail: leon@xinsuglobal.com
Add: 3rd Floor, No. 1 Building, C district, 108 Honghu Road, Yanluo Street, Baoan District, Shenzhen
Skype: leon@xinsuglobal.com
WeChat: xinsu_leon
whatsapp: +8613590453830
QQ: 1127752990





Product name : IEC61010 Test instrument 5V 2.5A USB charger power adapter

Product No. : XSEC0502500
Details:
1. IEC61010 Test instrument 5V 2.5A USB charger power adapter:
5V 2.5A USB charger,PSU AC DC adapter with DOE level VI used for test instruments.
2. Electrical Performance:
Certificated by the safety certifications below:
Certifications

Country

Safety Standards

UL/CUL

USA/CA

UL/CSA60950-1,UL/CSA62368-1

LVD/GS

Germany

EN60950, EN62368
EN61558, EN60335

PSE

Japan

J-60950-1,J61558

FCC

USA

FCC Part 15 Sub-part B

CE EMC

Europe

EN55032, EN55024,EN55020
EN61000, EN55014

KC

Korea

K60950-1

SAA/RCM

Australia

AS/NZS 60950
3.Input Feature:
Input Voltage: 90Vac-264Vac
Rated Input Voltage: 100Vac-240Vac
Input Frequence:47Hz-63Hz
Input Current:0.6A
Inrush Current: 35A
Efficiency higher than 80.21%,No-load input power dissipation 0.1W
4.Output Feature:5V 2.5A multi interchangeable plugs ac dc adapter USB charger with UK, US/JP
EU, AU, KR, CN, AR, BR, ZA, IN wall plugs
Constant voltage output with DOE level VI efficiency, Low ripple wave.
5. Protection Feature
Over current protection, Over voltage protection, Short circuit protection,
Reverse polarity protection(Optional)
6. Dimensions:L63.8*W38.5*H40mm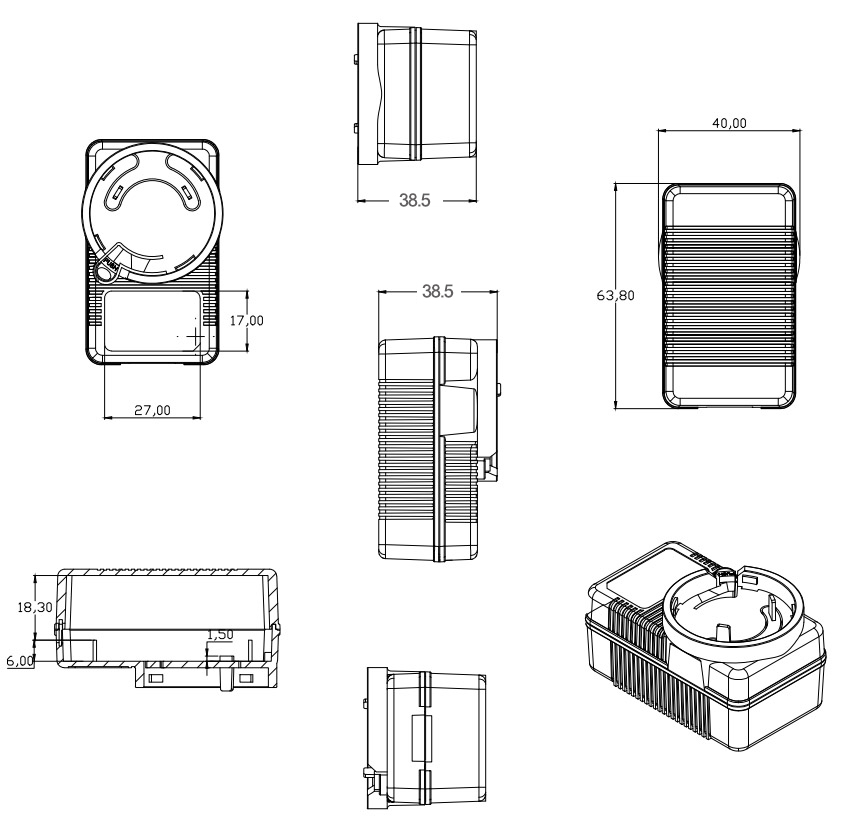 7. Other 5V adapters
MODEL
INPUT
OUTPUT
VAC
W
V
mA
XSEC0500300
100~240
1.5
5
300
XSEC0500400
100~240
2.0
5
400
XSEC0500500
100~240
2.5
5
500
XSEC0500600
100~240
3.0
5
600
XSEC0500700
100~240
3.5
5
700
XSEC0500800
100~240
4.0
5
800
XSEC0500900
100~240
4.5
5
900
XSCE0501000
100~240
5.0
5
1000
XSEC0501500
100~240
7.5
5
1500
XSEC0502000
100~240
10.0
5
2000
XSEC0502500
100~240
12.5
5
2500
XSG0503000
100~240
15.0
5
3000
XSG0503500
100~240
17.5
5
3500
XSG0504000
100~240
20.0
5
4000
XSG0504500
100~240
22.5
5
4500
XSG0505000
100~240
25.0
5
5000
XSG0505500
100~240
27.5
5
5500
XSG0506000
100~240
30.0
5
6000
XSG0506500
100~240
32.5
5
6500
XSG0507000
100~240
35.0
5
7000
XSG0507500
100~240
37.5
5
7500
XSG0508000
100~240
40.0
5
8000
XSG0508500
100~240
42.5
5
8500
XSG0509000
100~240
45.0
5
9000
XSG0509500
100~240
47.5
5
9500
XSG0510000
100~240
50.0
5
10000